Whether it is a custom menu, a whole website, or just a single graphic you require, then our web design company can help! As well as creating quality graphics to your complete satisfaction, we can also host and promote your site, and even implement cgi scrips (guestbooks, feedback forms etc.) for you.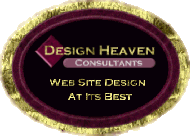 http://www.designheaven.com/webdesign/


Visit us now for more information on the services we provide and see what we can do to help you!